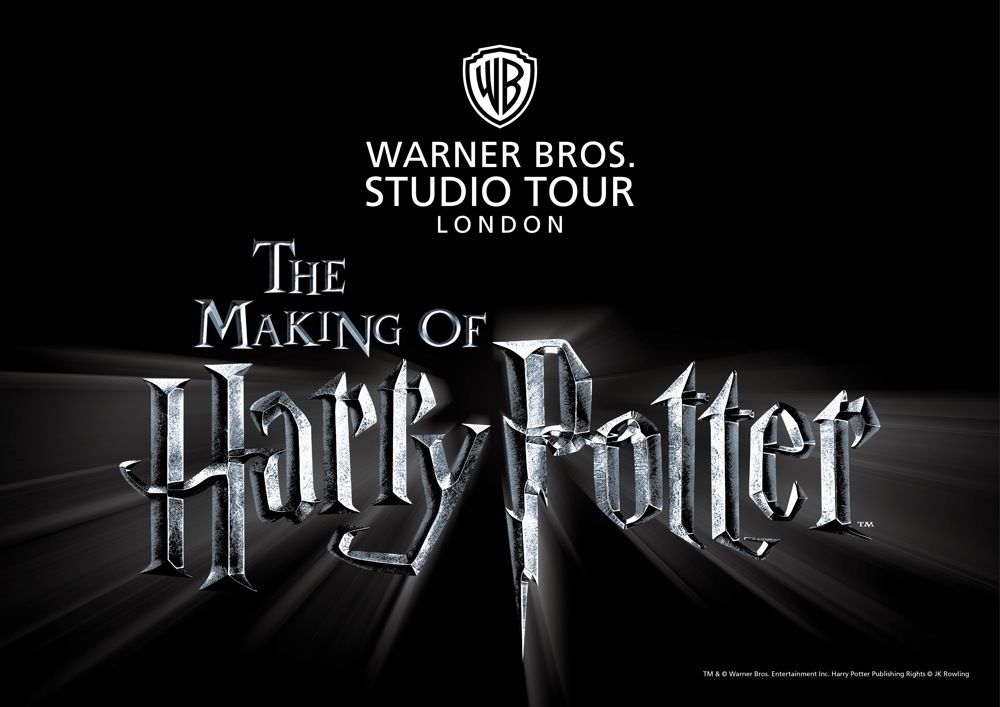 If its something you are not interested in you can skip this post entirely.
S
tarting off this day with a story, because you just have to. For those who didn't get to hear or read my mischievous adventure before we arrived to the movie studio here it is in full detail.
Howard and i began our adventure to Warner Brothers Studio. We were going to take the Underground (tube) to connect with another train, then take a bus to get to the park. Problem was we didn't know what to exactly take. Nothing to worry about tho, we knew exactly where our destination was and put our trust in the information booth guy. He told us, no worries, all we needed was to purchase 2 Underground tickets and get off at Queens station and then take the Overground to our destination spot, with the same tickets. Done and done, trusting the guy thats exactly what we purchased and we were on our way. We did exactly as told, got off one and hopped on the other, took us a total of about an hour to arrive. When we got to our Overground destination we got to the end where you slip through the tickets to leave, except when we did we noticed they didn't match with everyone else's nor worked through the slot. So we asked one of the guys and he said, yea no that doesn't work here and pointed to ticket validators. Confused as hell we walked up to them and immediately told us our tickets weren't valid there and that it was illegal to not have the others, then pointed to a big FEE LAW sign saying BRAKE LAW
£80...EACH!!!
Oh boy, we start panicking because we broke law and thought man are they gunna deport us now and make us pay these fees!? I, freaking out, immediately told him our story. Luckily i grabbed a super nice guard and understood what was going on. He told us because we are American that this has been happening to our kind, the information clerks at the beginning are telling all Americans that they only need one set of tickets instead of the other kind because we arrived JUST outside of London and luckily for us he was approached with several tourists earlier that day. He let us go with just purchasing the other tickets we should of had from the beginning. I was still shaken up a while after because i normally don't do anything that troubles with the law. So if you ever find yourself needing to get around make sure you get the proper information so you don't run into trouble like this.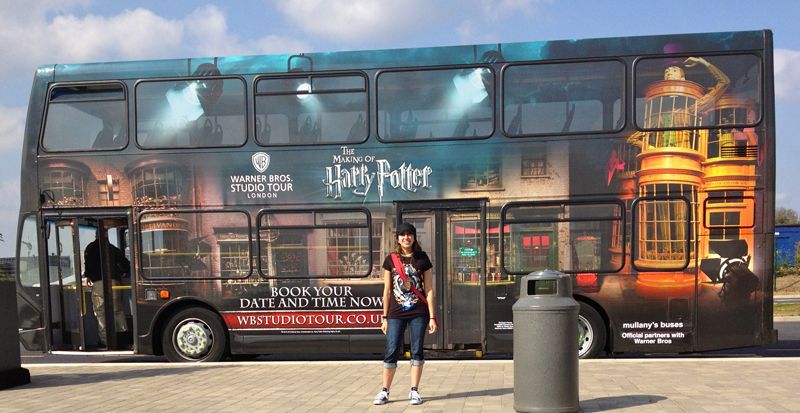 The bus we took from the Overground to the landlot, about $4 each person. We had the cutest kids with us at the top. Little boy was all dressed up like Harry, and really believed we were going to the actual place, he was "steering" the bus like in the movie
s
.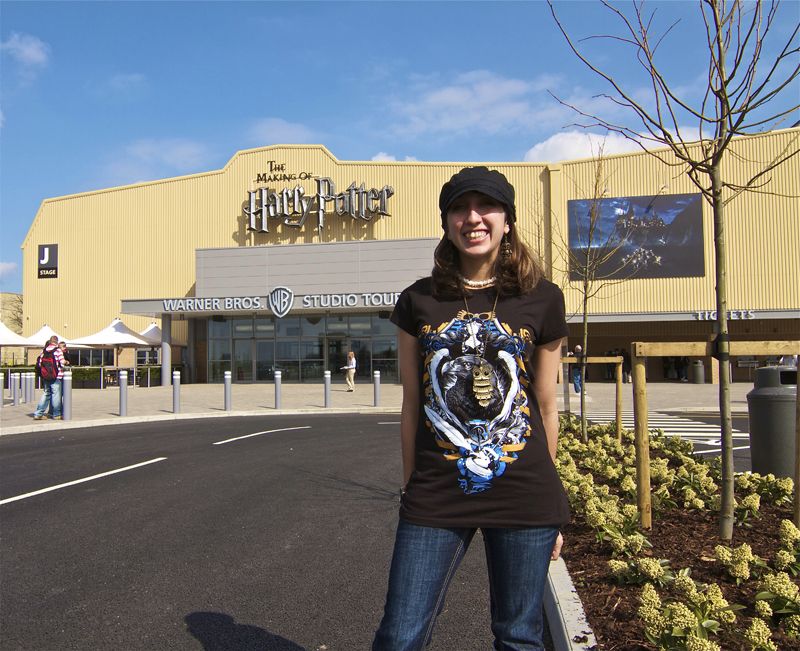 Studio Tour! At this point i was like a giddy little school girl
.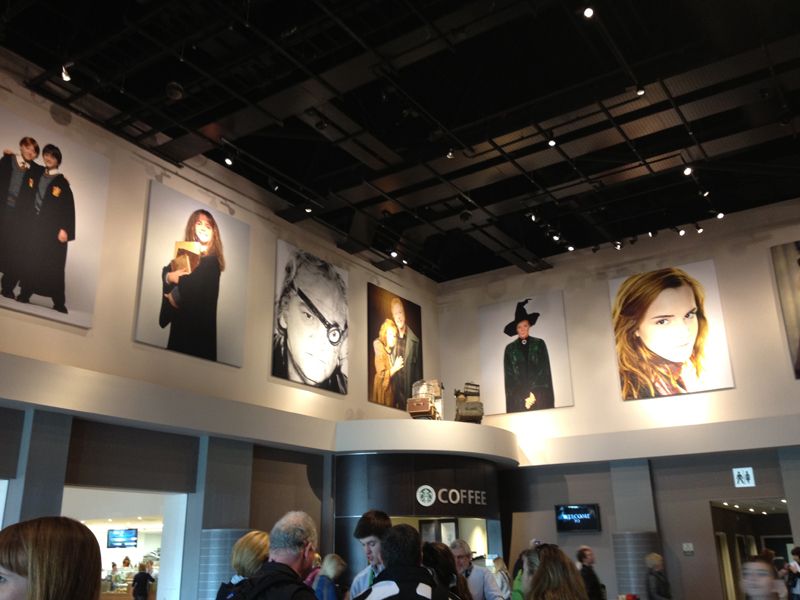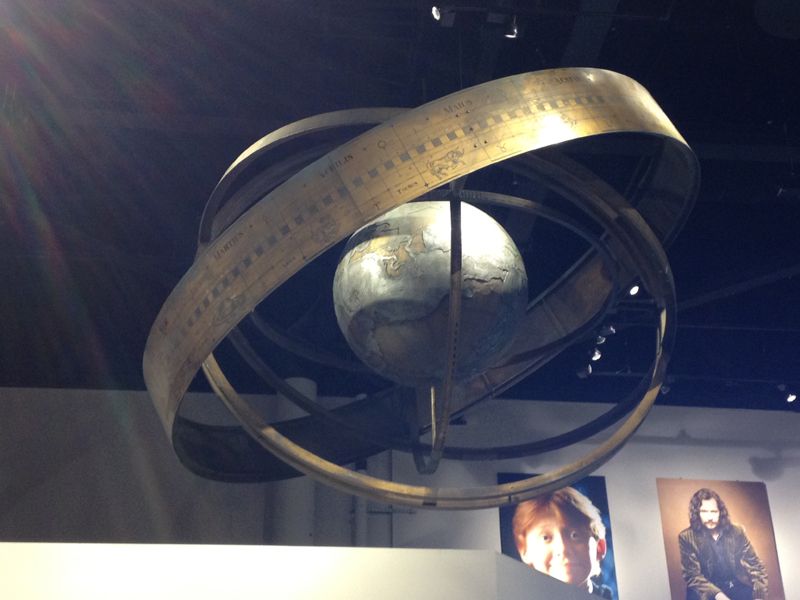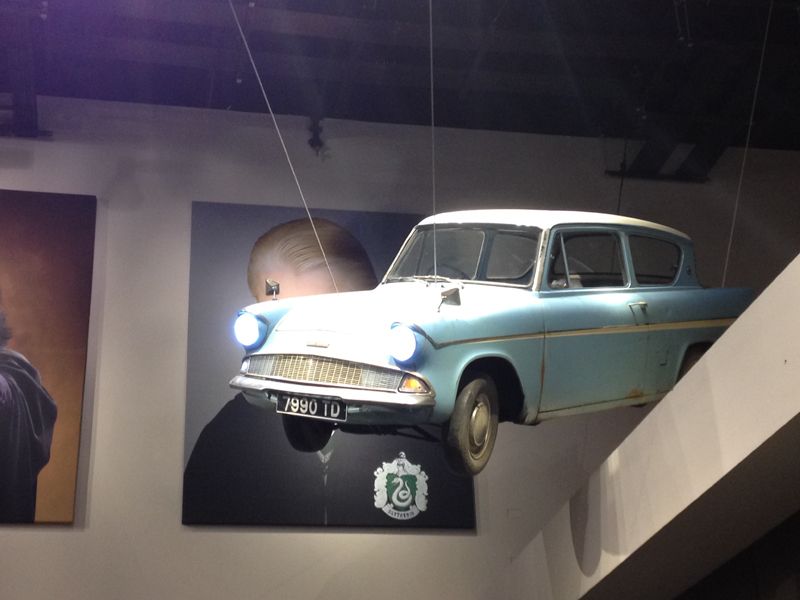 W
hat it looks like inside the lot. There isn't much to look around at if you are looking to just go there without buying a ticket. First the area is pretty much in the middle of nowhere, so you just have the lot. When you walk inside to your right is a food stand if you were to get hungry, to your left are the ticket claims and of course the gift shop where everything is amazingly awesome but amazingly expensive so i didn't get to get anything, altho i wish i did buy the hat i really liked. Then straight ahead is the entrance to go inside the tour. Thats about it.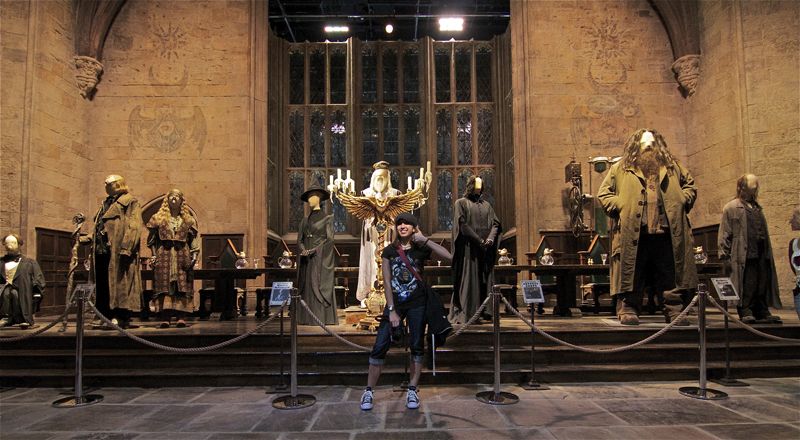 It was inspired by The Great Hall at Christ Church, University of Oxford. As you know the school did provide many locational scenes for the dining hall and several of the moving staircase scenes. Here is the back hall where they placed the wardrobe of professors when you see them eating during dinne
r.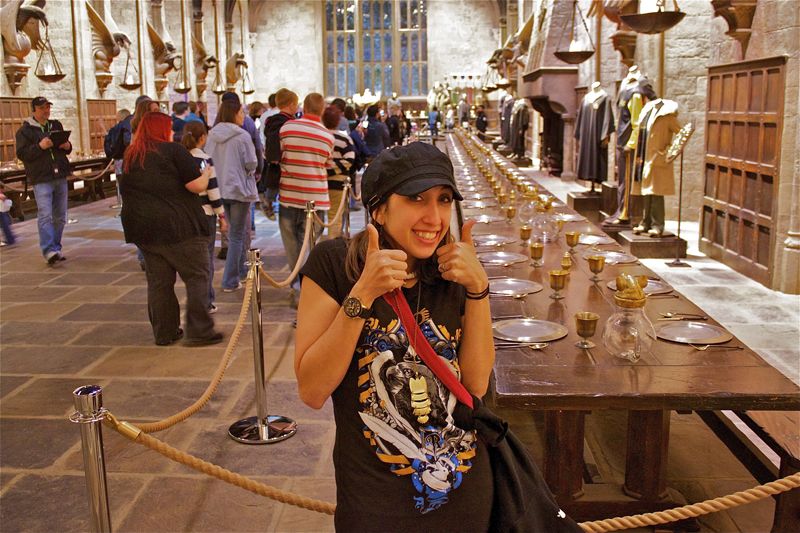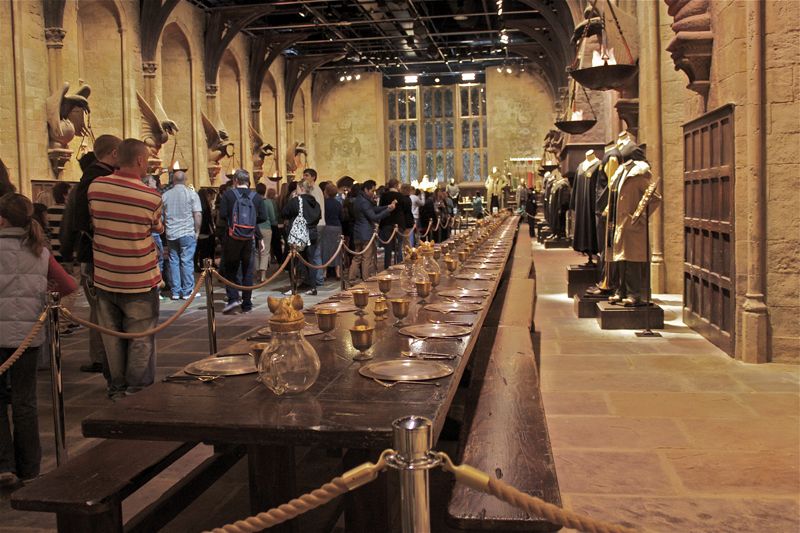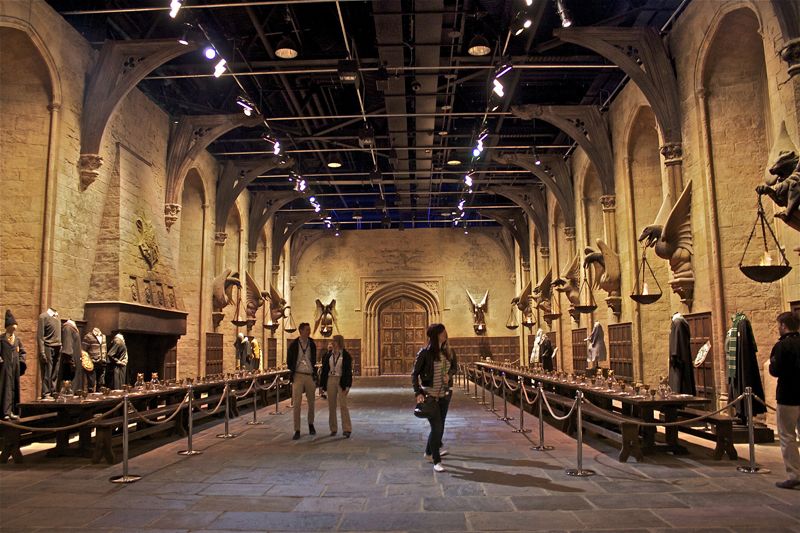 Dining table where the students got to eat from, also inspired by the University

.
Here are some of the main wardrobes you would see throughout the entire series
.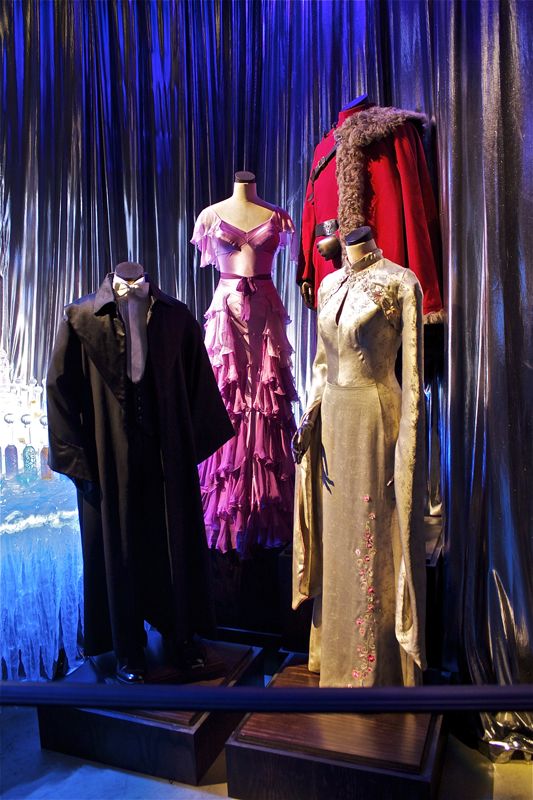 Props from the Yule Ball scene
Defense Against the Dark Arts. They had potion after potion, each individual one labeled with a different name. oh, boy, i wonder who the people were that had to come up with all those
.
Dumbledores Office... EEEEE!!!!!
!
Dolores Umbridge's office......boooooooo!!!
Their outfits are pretty bad arse looking i must admit.
It was literally the size of an entire 2 house!!! i really really wished we were able to go inside but its probably all empt
y.
Big props used throughout the sets.
D
My pictures just don't do ANY of it justice, plus the place was so cramped in there and everyone spent HOURS just standing around. Still, it made m tear and wish i was REALLY there.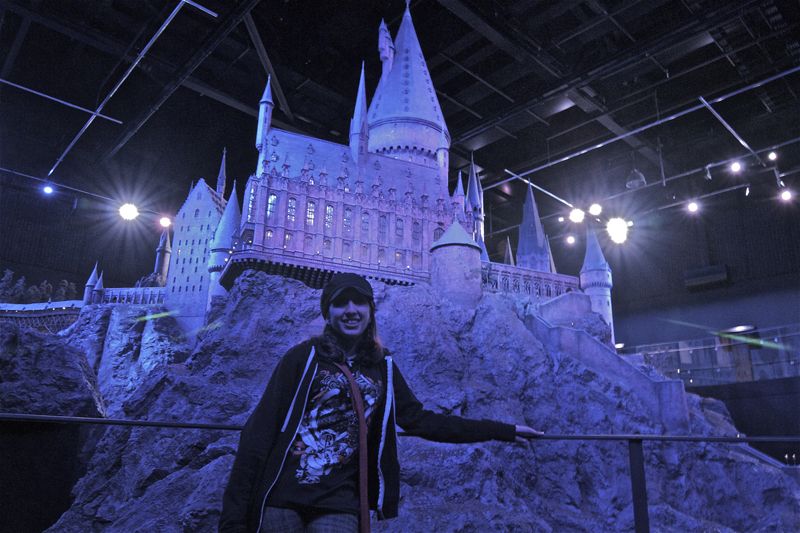 Getting towards the end you approach the Hogwarts Castle Model. It..was..MASSIVE, well obviously as you can see the modeled was about 5 of me. This is what they used when they needed far away exterior shots. There was so many little tiny details in every space, every window, it was purely breathtakin

g.
As we approach our final destination, nothing better than the inside of Ollivanders Wand Shop. What an amazement, they had a wand for EVERY Hogwarts student, i mean everybody. Names after names after names, each one of them handwritten on the tiny little boxes. It's insane, yet dazzling

.
So i'm curious to know, which wand would YOU choose?